Our Story
Founded in 1958, Gore is a global materials science company with more than 13,000 Associates spanning five continents and thousands of products across industries — from high-performance fabrics to implantable medical devices and products that reduce emissions, explore space and solve other complex challenges.
Overview

Founded January 1, 1958, in Newark, Delaware, by Wilbert L. (Bill) and Genevieve (Vieve) Gore.
Global enterprise of 13,000-plus Associates, generating $4.8 billion in annual revenues
More than 3,500 unique inventions worldwide in a wide range of fields, including performance fabrics, electronics, medical devices and polymer processing.
Consistently recognized as a Great Place to Work®
Recognized by Fast Company as one of the most innovative workplaces
Among the 200 largest privately held U.S. companies.
Our History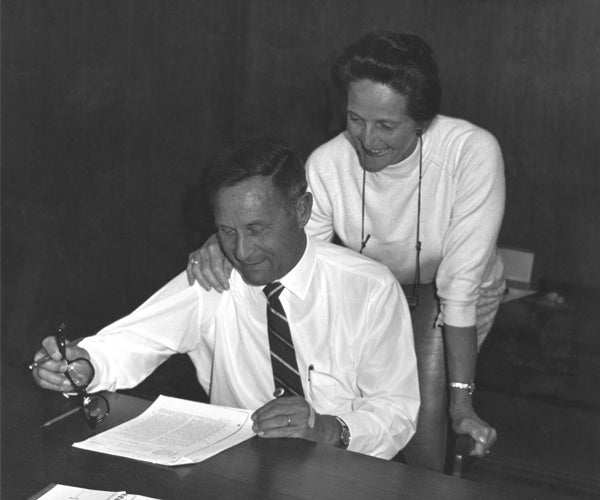 The story of our enterprise begins, quite simply, in a family home in Newark, Delaware.
Our company founders, Bill and Vieve Gore, marked the new year — and their 23rd wedding anniversary — by establishing our first operations in their basement on January 1, 1958.
It was a big risk: Both in their mid-forties with five children — two in college — they gave up Bill's salary as a senior research chemist to pursue a dream. 
A versatile material had captured Bill's imagination. He saw great untapped potential in polytetrafluoroethylene, or PTFE, a polymer discovered by Roy Plunkett at DuPont in 1938.
Fueled by an entrepreneurial spirit, Bill and Vieve explored new opportunities to improve lives and industries through materials science innovation.
Our early products: driving telecommunications and space discovery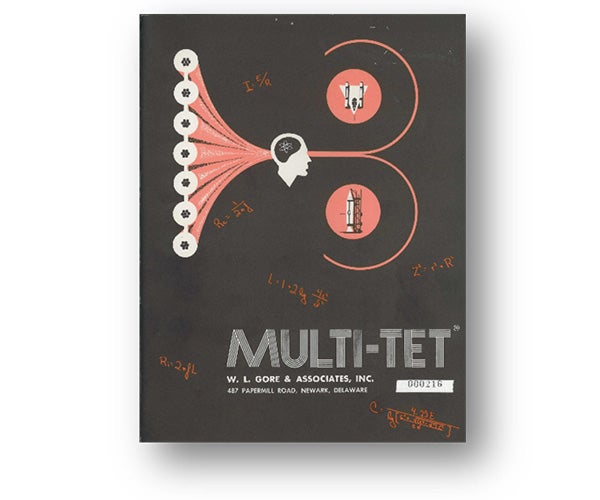 Our first product was a PTFE-coated flat cable used in everything from underground waterlines to the backplanes of some of the world's first supercomputers.
Within 10 years, our cables could be found in space and on the surface of the moon.
But wire and cable was just the beginning. Bill saw endless potential in PTFE and knew that with the right environment — one that fostered creativity, cooperation and the freedom of individuals to grow — there was no limit to what the Gores and the early Associates who joined them could do.
Expanding our impact (the ePTFE story)
A historic discovery in 1969 opened even more possibilities for our enterprise.
Bill and Vieve's oldest son, Bob Gore, set out to solve a challenge: stretching PTFE by 50 percent to fulfill a large and ambitious order for pipe thread tape. Nothing in the existing scientific literature suggested PTFE could be stretched more than 10 percent.
After failing to stretch the material by conventional means — slow, careful pulling — Bob grabbed a rod of PTFE and yanked it in frustration.
Instead of breaking, the rod stretched the full length of his arm span. It didn't just stretch, though. It expanded. It retained its original diameter and became soft and pliable with many desirable properties that paved the way for thousands of diverse innovations.
Our Culture
Bill and Vieve Gore believed in the natural, human capacity to solve problems in creative ways. They also believed that given the right work environment, people will achieve more than they otherwise dreamed possible.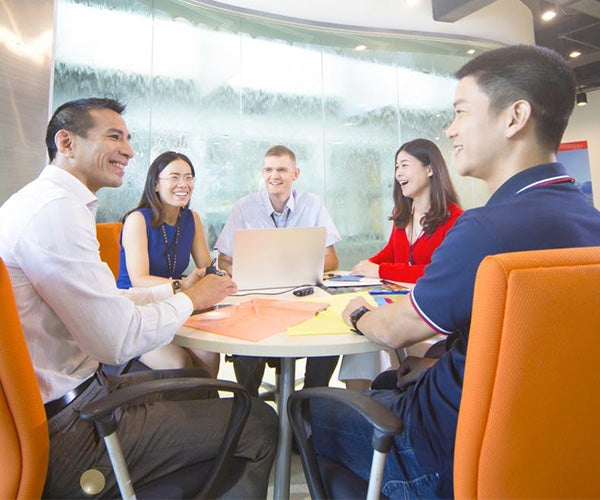 Since our founding, we have strived to foster a highly collaborative, team-based work environment where innovation and creativity thrive.
As Associates and shared owners in our enterprise, we are empowered to make decisions that drive our collective success. We work together in a "lattice" communications structure — building connections without the constraints of traditional chains of command.
Our culture is apparent when you see us work: we collaborate, we innovate and we're committed — because our success is Gore's, and Gore's success is ours.
And we're proud of our work. Gore helps people around the world: from firefighters to outdoor enthusiasts, commuters to cardiac patients. Each day, we unite around our shared promise: Together, improving life — channeling our unique talents and diverse perspectives to solve our customers' greatest challenges.
Guiding Principles
At the heart of our culture are four guiding principles developed by Bill Gore that guide us in our daily interactions and decision making.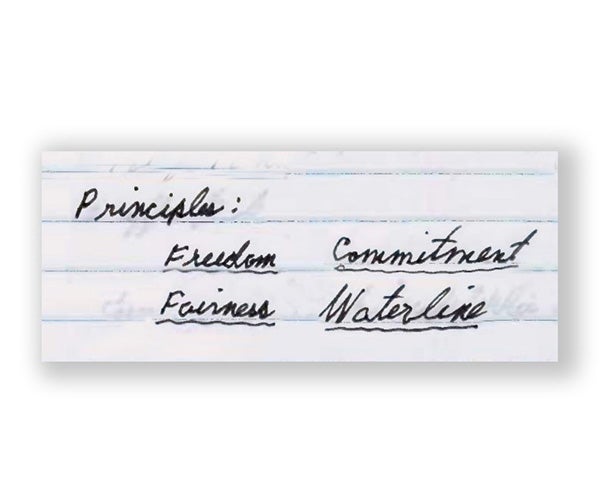 Freedom: We believe in each other, and we will allow, help and empower our fellow Associates to grow in knowledge, skill and scope of responsibility.
Fairness: Together, we are responsible for sustaining an engaging enterprise built on inclusiveness, striving to be fair with each other and everyone with whom we do business.
Commitment: We make and keep our own commitments to demonstrate personal responsibility to each other, our teams and our customers.
Waterline: We are all shareholders, and we will consult with the appropriate Associates before taking an action "below the waterline" that could cause serious damage to the long-term success or reputation of our enterprise.
Learn what it's like to work at Gore and check out our culture press kit for a more in-depth view into our beliefs and principles.