Respect for the environment is a natural outgrowth of Gore's legacy of responsible innovation. Through solutions in sealants, filtration, fuel cell technology and more, we help a range of industries and manufacturers reduce emissions and improve their eco-friendly operations.
Environmental Protection Products
From chemicals to power and utilities, we help industries meet or exceed EPA standards. For instance, we created GORE® Mercury Control Systems to comply with EPA regulations; these long-lasting, stackable modules remove elemental and oxidized mercury from flue gas streams and reduce SO2 concentrations.
But when the health of our planet requires the buy-in of every industry, one helpful product isn't enough. Across our products and the industries we serve, we provide solutions that are environmentally responsible in use and help our clients meet their bottom lines — both for the environment and for their business objectives.
Now is the time to be eco-conscious, and it's felt around the globe. Concerns about air quality and changes to our climate are causing manufacturers and consumers alike to rethink how we interact with our planet: what we take from it, and what we emit.
For many manufacturers, the motivation to be environmentally responsible is a matter of ethical practices, but also allows them to comply with strict environmental standards that are often required locally and nationally.   
Manufacturers may find themselves in a tough position: Their need for environmental responsibility must be weighed against their business needs. How can they simultaneously meet regulations — and remain appealing to the public — while driving profits?
At Gore, we have answers to this dilemma: A wide range of products designed to reduce emissions while working efficiently and improving productivity and output.
Stewards of the Environment
Gore's respect for the environment is a natural outgrowth of our legacy of responsible innovation. Throughout our history, we've applied the principles of sound science to create products that improve the quality of life, including products that help solve difficult environmental challenges. We strive to be good stewards of air, water and energy resources and in our management of waste. It's our responsibility as a company and as individuals.
For efforts that span our filtration, sealants and other business lines, Gore was awarded the UK Pollution Abatement Technology Award in recognition of our achievements in technology to reduce or prevent pollution. Shortly after, in 1991, we were accepted as a member of the Industrial Gas Cleaning Institute (IGCI), a group of major manufacturers of air pollution equipment. That organisation is now called the Institute of Clean Air Companies (ICAC), and we remain a full member.
Our environmental efforts extend to the textiles industry. Gore was a founding member of the Sustainable Apparel Coalition (SAC), an organisation whose vision is to help create an apparel and footwear industry "that produces no unnecessary environmental harm and has a positive impact on the people and communities associated with its activities." Additionally, in 1992, we became one of the first fabrics producers to proactively reduce our environmental footprint by applying a Life Cycle Assessment to our products and processes. To this day, GORE® Fabrics releases an annual Responsibility Update outlining our efforts to remain stewards of the environment.
Solution: Industrial Sealants
Industrial manufacturing and processing environments involve harmful chemicals that must absolutely be controlled, both for the workers on-site and the environment around them — especially given the emissions regulations that manufacturers must follow. To keep chemicals under control, vessels, pumps, valves and piping systems require no-fail seals — and they require reliable sealing solutions like those provided by Gore.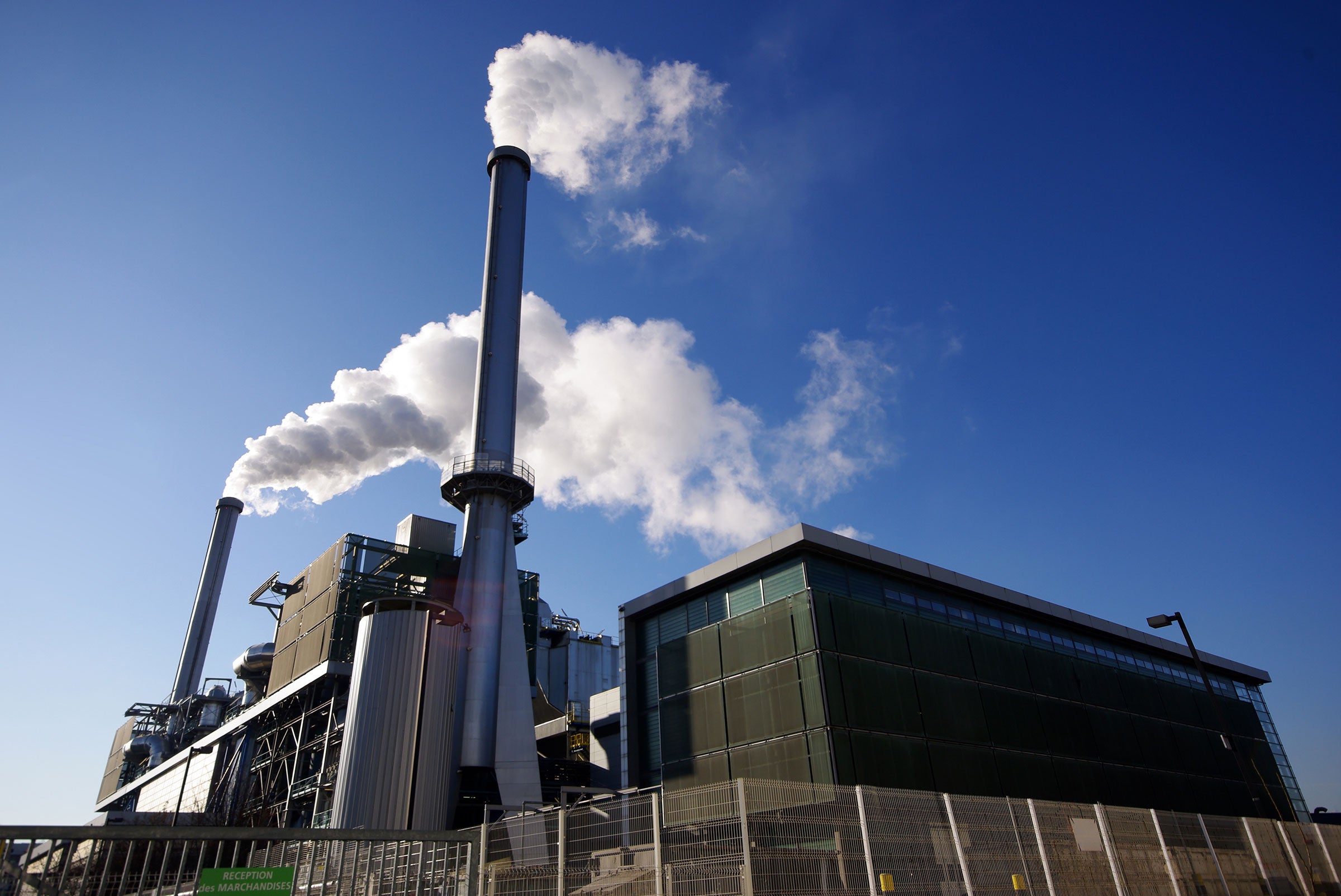 Our proprietary expanded PTFE (ePTFE) membrane is inherently chemically inert, allowing our ePTFE-based products to resist any chemicals they encounter. In 1971, we saw the opportunity to incorporate ePTFE into sealing solutions to maintain a strong seal in chemical environments; that year, we launched GORE-TEX Plumber's Tape, GORE-TEX Joint Sealant and GORE-TEX Valve Stem Packing. In the decades since, we've launched many additional sealing solutions, including GORE® GFO® Fiber, an asbestos replacement; and GORE® Universal Pipe Gasket, which won the 2004 DuPont Plunkett Award for innovation with fluoropolymers.
Today, we continue to provide sealing solutions for an array of industries — including technology and telecommunications, pharmaceutical processing, and chemicals — to prevent noxious materials from entering the air we breathe while enabling processes to run more cleanly, safely and efficiently.
Solution: Filtration
Contamination control is a must in so many industries: pharmaceutical, telecommunications, oil and gas, and far more. GORE® Filtration Products help manufacturers meet regulatory requirements and control their processes by capturing 99.9% of particulate emissions from industrial air streams.
In 1973, we launched our first filtration product, a filter bag, which introduced our pioneering concept of "surface filtration." Rather than trapping particles within filter media, which can build up particles and block materials from passing through, our filter media stops and sloughs off particles on the surface of our proprietary ePTFE membrane. In 1979, Asbestos magazine recognized GORE-TEX Filter Bags as the gold standard for filter media in the industry. A few years later, in 1985, we developed the very first working filter bags used in alkali bypass systems in cement plants.
In 1982, we developed our first products for liquid filtration, doing for ground water and other liquid sources what our dry filtration products do for the air. These developments have allowed Gore technology to reduce emissions in mills producing dyes and pigments, plants that produce hazardous liquids, and pharmaceutical processing centers.
Today, we offer numerous filtration products that help protect the environment by capturing harmful particles and contributing to clean air. GORE® Low Emission Filter Bags deliver strict environmental compliance and enhanced product capture. DuPont Plunkett Award-winning GORE® Turbine Filters remove damaging particles from the air intake of a gas turbine engine — thereby reducing the engine's fuel consumption by allowing it to run more efficiently and reliably. The GORE® REMEDIA® Catalytic Filtration System is used in high-temperature industrial operations to destroy harmful furans and dioxins. And our GORE® Mercury Control Systems, available for use in coal-fired broiler or cement applications, are designed specifically to help manufacturers meet regulatory requirements by capturing oxidised and elemental gas phase mercury.
Though they serve many industries, our filtration media serve a common purpose: to create controlled environments, allowing processes to remain environmentally responsible.
Solution: Fuel Cell Technology
Gore has supported fuel cell vehicles for more than 20 years.
Electric cars are growing increasingly popular as a substitute for gas- and diesel-powered cars. Since the 1990s, Gore has contributed to this environmentally responsible manner of powering cars.
We support fuel cell vehicles (FCV) with membrane electrode assemblies (MEAs) and membranes. Our MEA solutions facilitate the electrochemical conversion of hydrogen and oxygen into energy within the fuel stack, powering the vehicle without the use of fuel.
Today, nearly all of the major fuel cell system developers worldwide rely on Gore's MEAs for their stationary, portable and transportation applications. We recently played a vital role in the world's first mass-produced hydrogen fuel cell vehicle; each fuel cell within this vehicle's fuel stack contains a GORE-SELECT® membrane.
More Eco-Friendly Efforts
As environmental concerns mount, more and more industries are looking for ways to incorporate eco-friendly practices and products. In addition to our sealant, filtration and fuel cell technologies, we offer:
GORE® Cover System, a microbiological soil remediation product for composting organic waste. The cover helps communities manage waste more efficiently and economically by accelerating the composting process, and also minimises odours and prevents the transmission of bacteria into the air.
GORE® Protective Vents for Solar Energy Systems. We are supporters of renewable energy sources, and our vents preserve sensitive electronic components (like concentrator photovoltaics [CPVs], junction boxes and inverters) by preventing exposure to damaging environmental elements and constantly equalising pressure.
GORE® Packaging Vents, which prevent containers of industrial, household and agricultural chemicals from leaking or exploding, which can cause great harm to end users and the environment.
Since Gore's founding in 1958, we've felt compelled to share our technological expertise with industries around the globe. So, too, have we felt the need to do so with respect and responsibility for our environment. As manufacturers and industries rethink and change their practices for the better of our planet, we at Gore extend our partnership as innovators who also consider ourselves environmental protectors.
North America
+1 800 437 5427