Military
Gore apparel, technology and product components enable military forces to focus on their missions, not their gear.
In military environments, reliability can never be in question. Gore provides military forces with failure-free apparel, cables, sealants and products - allowing military personnel to focus on their missions without concerns about their equipment.
Overview
When lives are on the line, product performance can never be in question. From uniforms and electronics to aircraft equipment, products used in military environments must be beyond trustworthy — they must be life-saving. 
At Gore, reliability is at the heart of product development. We engineer our products to pass any test they'll encounter, whether it's chemical exposure, repeated use, or extreme altitudes and temperatures. We know there are no harsher tests than those faced by soldiers; if a soldier can rely on a Gore product, anyone can.
For over 30 years, Gore has partnered with the military to ensure their personnel remain safe and can successfully complete their missions. Gore fabrics protect soldiers from cold, wind, driving rain, sleet, sandstorms and chemicals. Electronic interconnects assure signal transmission for navigation and weapon telemetry. In aircraft, Gore materials seal access panels and illuminate panel displays.
When it comes to critical gear and equipment, military forces know every Gore product is reliable where it really counts - in the field.
Products Built for Protection
Built to withstand extreme conditions, Gore's military products are designed to offer the ultimate in protection, whether they're worn on the field of battle or ensure signal connectivity thousands of feet above it.
Gore specialises in the development of high-performance protective apparel for the harsh and demanding environments routinely encountered by military forces throughout the world. With Gore fabrics, soldiers benefit from the knowledge of a committed team of scientists, engineers, and product experts who understand the complex functional needs of the military user.
Where signal transmission is concerned, Gore's experience, unique capabilities and broad electronic product offering enable customers to significantly reduce programme risk. Due to their superior electrical performance, our cables and cable assemblies — microwave, round and flat — are regularly used for power and data transmission applications in fighters, ships and missiles. They're found in countermeasure systems, radar, navigational aids and ordnance and stores systems, among other land and sea applications.
In aircraft sealing applications (panels, floorboards, windshields, antennas and fuel tanks), maintenance personnel use GORE® SKYFLEX® Aircraft Sealant to protect against moisture and corrosion and dramatically reduce aircraft downtime.  Finally, GORE® Protective Vents for electronic devices provide protection from particles and liquids while allowing for breathability and rapid pressure equalisation. The vents also provide acoustic protection in products like two-way radios.
Fabrics Suited for Soldiers
Before Gore officially partnered with the military, our products — particularly the breathable, waterproof GORE-TEX Fabric — caught the attention of military personnel. They started a grassroots effort to militarise consumer products, which eventually led to the products' widespread use.
The first instance was in 1978. GORE-TEX had hit the consumer market two years prior. A  Major in the United States Marine Corps wondered how a Marmot All-Weather Parka would perform. He wore the parka in a field test and got favourable results. 
A group of British soldiers had the same idea four years later, in 1982. Docked on their way to fight in the Falklands War, the soldiers purchased GORE-TEX® garments to wear in battle — with their own money — because they performed better than standard-issue garments. Later, they passed their GORE-TEX® experience to soldiers from the United States.
Then, in 1983, a Major in the United Kingdom's Royal Marines wrote a graduate thesis on the use of GORE® Fabrics in the military. In a letter to Gore, he wrote, "I believe your fabrics are... [t]he fabric of the future."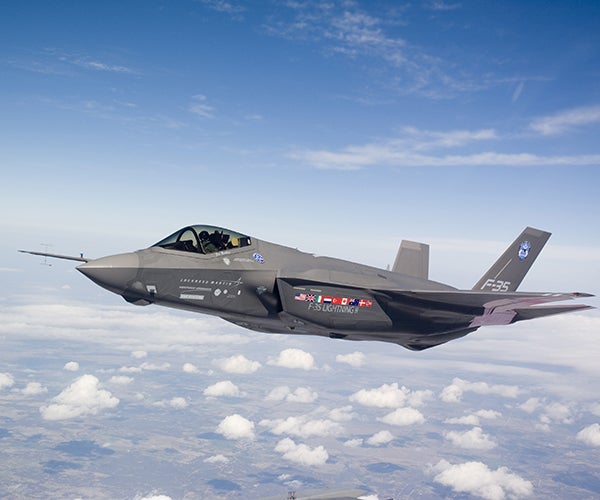 That same year, grassroots momentum gave way to official progress. The U.S. Government agreed to a three-year development programme called Extended Cold-Weather Clothing System (ECWCS). In addition to three other commercially available systems, preliminary trials included the Marmot All-Weather Parka containing GORE-TEX® Fabrics. The parka was successful in full field tests in Alaska and Vermont. The next year, 1,000 U.S. Marines wore the parkas during a NATO exercise in Norway. For the first time in Marine Corps history, the exercise had zero cold-weather casualties.
Based on these results, in 1987 the 10th Mountain Division of the U.S. Army purchased 16,000 sets of Gore garments. The following year, the military officially adopted GORE-TEX® Fabrics as standard-issue garments.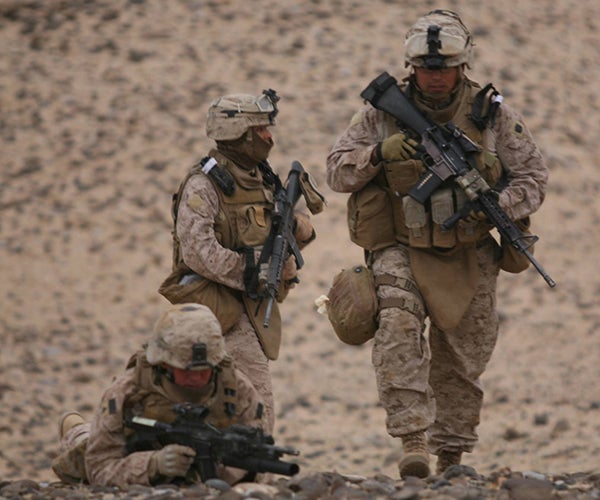 Since then, Gore has partnered with the military to develop the protective fabrics they need, including boots, combat gloves, sleeping systems and tactical shelters. In 1997, we developed the "Bosnia Boot," an Intermediate Cold/Wet Boot (ICWB) adapted for action in Bosnia. Most recently, GORE® CHEMPAK Ultra Barrier Fabric has been adopted by the military for protection in hot zone operations that may include chemical warfare. 
Gore now serves many branches of the military — including the Army, Navy, Air Force, Coast Guard, Marine Corps and Special Operations — providing the protection that soldiers of the 1970s and 1980s first sought for themselves.