In military environments, reliability can never be in question. Gore provides military personnel with failure-free apparel, cables and materials — allowing military personnel to focus on their missions without concern for the reliability of their uniforms, equipment, vehicles and aircraft.
Overview
When lives are on the line, product performance can never be in question. From the uniforms servicemen/women wear and equipment they carry to the electronic systems in their vehicles and aircraft, products used in tough military environments must be beyond trustworthy. They must be life-saving.
At Gore, reliability is at the heart of product development. We engineer our products to pass any test they'll encounter, whether it's extreme altitudes and temperatures, chemical exposure or repeated use. We know there's no harsher tests than those faced by military forces. If a soldier can rely on a uniform made with durable Gore fabrics or electronic systems and structures containing Gore's cables and materials, then anyone can.
For more than 30 years, Gore has partnered with the military to ensure their personnel remain safe and can successfully complete their missions. It's a relationship that matters greatly to Gore, and we're honored to provide the deep acumen and commitment of our scientists, engineers and product experts in order to meet our armed forces' complex functional needs.
When it comes to critical gear and electronic systems, military personnel know every Gore product is reliable where it counts: on land and in the air.
Secure Signals, Protected Surfaces
When it comes to product reliability in the military, the uncompromising performance of Gore's solutions is an ideal fit.
Gore has long partnered with the military to provide cables and materials for use in land vehicles, aircraft and other military applications. In fact, Gore's very first product, released in 1958, was an insulated wire and cable used primarily in defense applications.
Today, with such properties as extreme thermal/chemical resistance, mechanical strength, and flexibility, our cables and cable assemblies ensure power is delivered safely with consistent signal connectivity and reliable high-speed data transmission — after installation, during use and over time.
Gore's cable solutions are regularly used for high-power, high data rate and high-frequency applications — in equipment like headsets, handsets and tactical tablets to mission systems in ground vehicles, helicopters, and fighter jets like the F-16 and F-35. Examples include GORE Hook-Up Wires, GORE Ethernet Cables and GORE-FLIGHT Microwave Assemblies, each durably built for harsh operational conditions and proven to work the first time and every time.
Gore's aircraft sealants are just as reliable. For more than 20 years, leading military aircraft OEMs have specified Gore's tapes and gaskets to solve their sealing/surface protection challenges on panels, floorboards, windshields, antennas and fuel tanks.
When the U.S. Army and Royal Netherlands Air Force (RNLAF) wanted a resilient sealant — one that would prevent damage from chafing as aircraft panels and structure vibrated during use — they contacted us. Today, GORE SKYFLEX Aerospace Materials are used successfully in helicopters such as the Apache, Black Hawk, Chinook and Seahawk.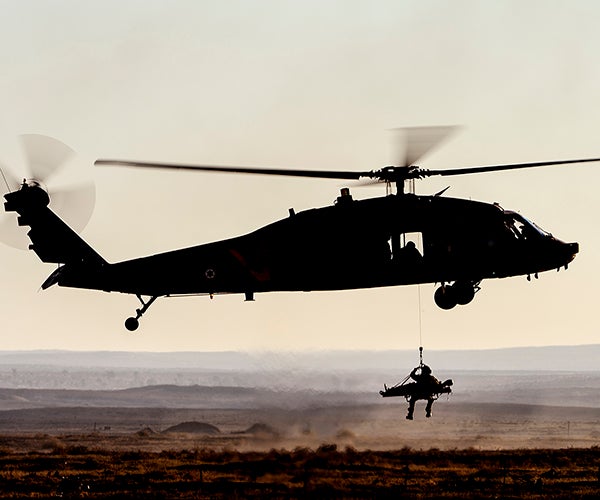 Fabrics Suited for Soldiers
Before Gore officially partnered with the military, our products — particularly the breathable, waterproof GORE-TEX Fabric — caught the attention of military personnel. They started a grassroots effort to militarise consumer products, which eventually led to the products' widespread use.
The first instance was in 1978. GORE-TEX had hit the consumer market two years prior. A  Major in the United States Marine Corps wondered how a Marmot All-Weather Parka would perform. He wore the parka in a field test and got favourable results. 
A group of British soldiers had the same idea four years later, in 1982. Docked on their way to fight in the Falklands War, the soldiers purchased GORE-TEX garments to wear in battle — with their own money — because they performed better than standard-issue garments. Later, they passed their GORE-TEX experience to soldiers from the United States.
Then, in 1983, a Major in the United Kingdom's Royal Marines wrote a graduate thesis on the use of GORE® Fabrics in the military. In a letter to Gore, he wrote, "I believe your fabrics are... [t]he fabric of the future."
That same year, grassroots momentum gave way to official progress. The U.S. Government agreed to a three-year development programme called Extended Cold-Weather Clothing System (ECWCS). In addition to three other commercially available systems, preliminary trials included the Marmot All-Weather Parka containing GORE-TEX Fabrics. The parka was successful in full field tests in Alaska and Vermont. The next year, 1,000 U.S. Marines wore the parkas during a NATO exercise in Norway. For the first time in Marine Corps history, the exercise had zero cold-weather casualties.
Based on these results, in 1987 the 10th Mountain Division of the U.S. Army purchased 16,000 sets of Gore garments. The following year, the military officially adopted GORE-TEX Fabrics as standard-issue garments.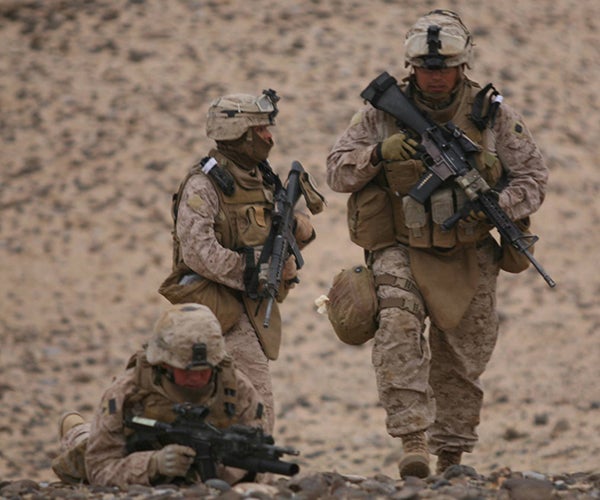 Since then, Gore has partnered with the military to develop the protective fabrics they need, including boots, combat gloves, sleeping systems and tactical shelters. In 1997, we developed the "Bosnia Boot," an Intermediate Cold/Wet Boot (ICWB) adapted for action in Bosnia. Most recently, GORE® CHEMPAK Ultra Barrier Fabric has been adopted by the military for protection in hot zone operations that may include chemical warfare. 
Gore now serves many branches of the military — including the Army, Navy, Air Force, Coast Guard, Marine Corps and Special Operations — providing the protection that soldiers of the 1970s and 1980s first sought for themselves.
Contact Us
Europe
+49 0800 23 14 40 00
North America
+1 800 431 4673