Students
Please be advised that all our internships, working student positions and theses are offered in Germany.
---
Being heard
We trust our students to work independently on projects and face their colleagues without having a long working experience. Whether you are an intern or a working student, you will have the freedom to present your ideas, set your own impulses and demonstrate your strengths. We do believe that today's students need two things: challenges they can grow on and trust in their own abilities. Of course, we do not leave you alone with your tasks: An experienced sponsor (mentor) is always at your disposal, who supports you and provides you with valuable feedback.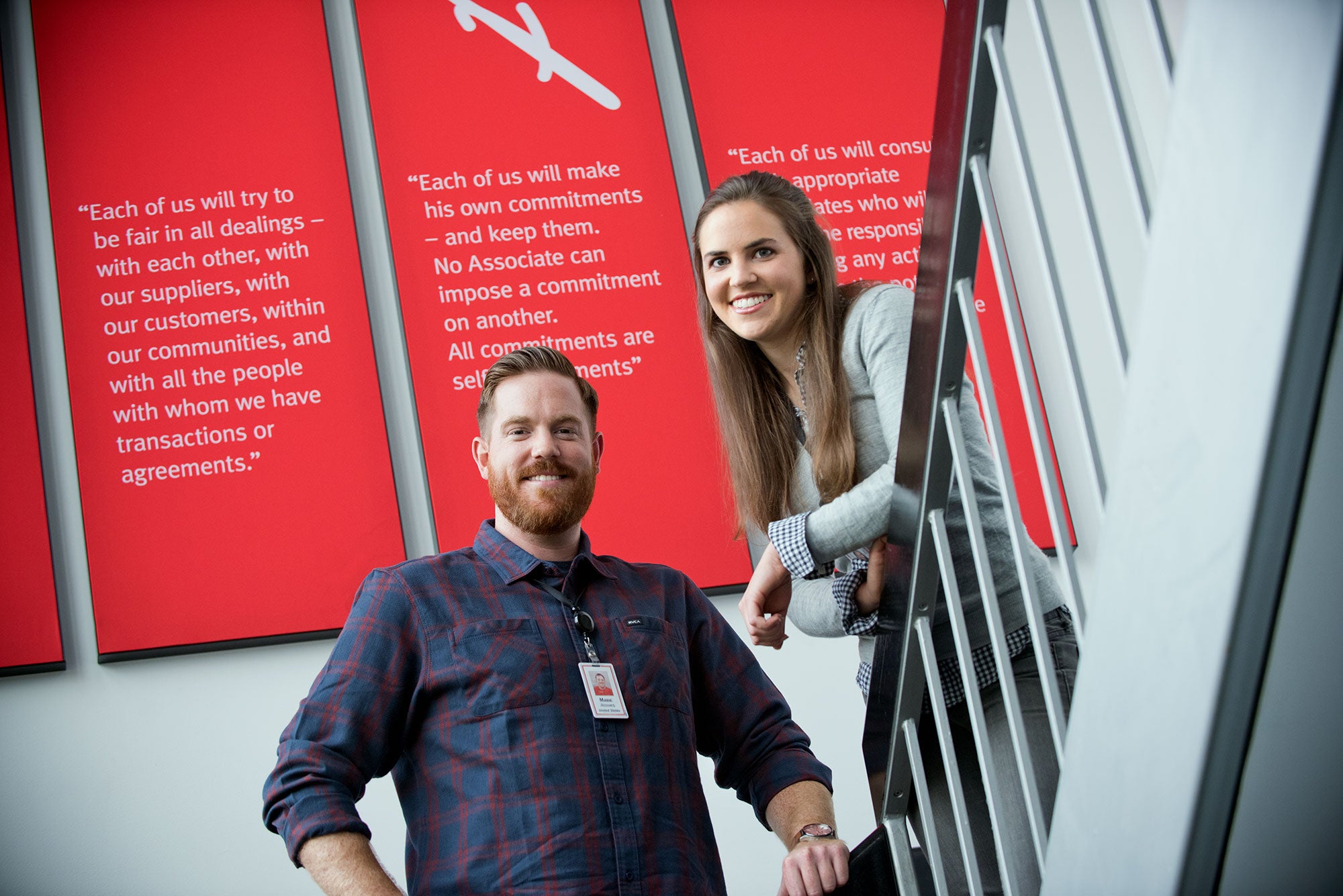 Who we are looking for
With direct communication paths and individual freedom, working at Gore can also be a new experience. If this is your passion and you can inspire yourself for technical topics as well as our products and feel comfortable in an international environment – then you will definitely find your sweet spot. You also like to work independently, but also know how to coordinate and organize with your team? Then apply today on our career website to one of our vacancies!
In addition to your studies, you will be able to gain practical experience and acquire valuable expertise. You actively participate in various projects and support our departments in their daily work. In doing so, you often have the chance to prove your skills: For example, in the field of material, product and process development, in the laboratory or in the field of technical textiles, marketing and human resources.
Things you should know:
All our internships are based in Germany.
We offer vacancies twice a year for the summer and winter semester: in March and September.
Vacancies will be posted approximately five months in advance.
Internships usually last six months.
Candidates must provide a certification of enrolment for the duration of the internship. This applies to both, compulsory and voluntary internships.
All internships are remunerated with the minimum wage.
Working hours are 40 hours per week.
You would like to earn some money while studying and gain insights into the business processes of an international technology company? In order to support our departments, we are regularly looking for creative and analytical minds who want to put their theoretical knowledge into practice and sharpen their profile for the future career. Support us, for example, in the laboratory or in research and development. With flexible working hours, we ensure the compatibility with your studies at university. The maximum working time is 20 hours during the semester and 40 hours per week during the semester breaks. You are enrolled in a university and can imagine a long-term cooperation with us. Then apply to one of our vacancies. 
You are about to graduate from a technical major and would like to combine theory and practice for your bachelor or master thesis? We regularly offer a wide range of topics for thesis projects for the following fields of study: 
Polymer technology
Process engineering
Textile engineering
Material sciences
Chemical engineering
Mechanical engineering
Sports engineering
In a committed team, you work on the further development of processing methods, materials or products for various fields of application. Your sponsor supports you at all stages of the project and provides valuable feedback to ensure the smooth implementation of your thesis. You approach tasks in an analytical way and you have the spirit of research? Then apply to one of our vacancies.