The life sciences industry is large and multifaceted with one overarching objective: to improve the standard of living through healthcare solutions.
Overview
The life sciences industry is large and multifaceted with one overarching objective: to improve the standard of living through healthcare solutions. With this goal comes the need to meet high standards. Entrusted to develop safe and effective medications, medical devices and other treatments at a reasonable cost, companies in the life sciences industry must meet a stringent set of regulations, all while developing therapies or intricate medical devices that are increasingly expensive and complicated to design and make.
In this heavily regulated competitive landscape, manufacturers and healthcare providers need products — and partners — they can trust.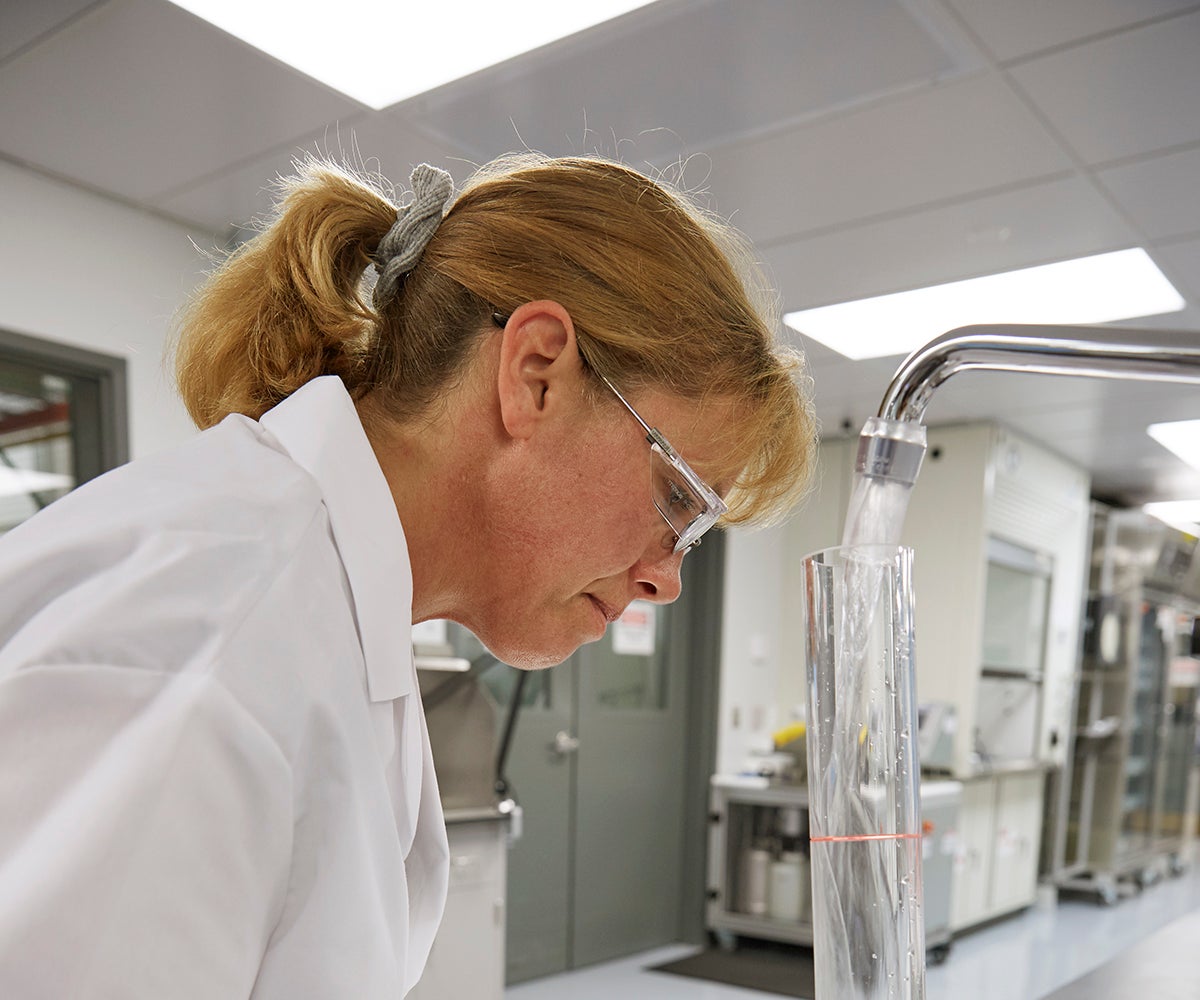 Gore products are rigorously tested to meet the requirements of the life sciences industry.
Gore helps our life sciences partners meet their challenges so that together we can improve quality of life for patients and customers. Our products and process components include:
medical devices for vascular repair and tissue deficiencies
components for medical device manufacturers' acoustic protection, venting and filtration needs
single- and multi-use products for pharmaceutical/biopharmaceutical applications including drug development, bioprocessing and drug delivery and packaging
Our work in the life sciences industry takes many forms: Devices like hernia meshes helping patients heal quickly; peristaltic pump tubing protecting valuable drug product from process upsets; chromatography columns for rapid purification; filtration membranes for greater processing efficiency. Throughout our partnerships, we collaborate with manufacturers and the medical community to design the solutions that fit their needs without compromising patient safety. As with many Gore products, our life sciences solutions provide high value over time — whether aiding healing and faster recovery time, improving patient comfort, resisting contamination, containing complex biologics, maintaining speedy processing times, or aiding analysis and development without disruptive errors or process issues.
What's Next in the Life Sciences Industry?
Manufacturers and healthcare providers alike are facing the need to reduce costs, improve drug processing time or solve tough drug delivery issues without sacrificing safety, quality or reliability.
Gore products offer reliable, durable solutions to many of these issues. The advanced materials we use in our products — particularly PTFE and ePTFE — can provide a wide range of performance-enhancing features. Depending upon the needs of the application, these might include superior airflow and vapor release, or high surface area and high strength. Our proprietary materials technology also enables excellent barrier properties. Particularly in pharmaceutical applications, the efficacy of these barrier properties can help our customers optimize product performance and minimize risk. GORE® IMPROJECT® Plunger for pre-filled syringes protects silicone-sensitive biologics and conjugate vaccines while providing excellent container closure integrity (CCI), and consistent delivery in bare glass (non-siliconized) barrels.
As biopharmaceutical manufacturing changes to accommodate continuous processing, enabling technologies like peristaltic pump tubing must also adapt. GORE® STA-PURE® Pump Tubing enables reliable peristaltic pump operation and reduces risk of tube failure in the most demanding bioprocessing applications.
Likewise, GORE® Protein Capture Devices with Protein A enable rapid purification of mAbs with a combination of high dynamic binding capacity at short residence times. These membrane-based chromatography columns can help alleviate the purification bottleneck in drug discovery and process development. 
Another product, the GORE® STA-PURE Flexible Freeze Container, utilizes a proprietary fluoropolymer composite film to help minimize the risk of losing valuable bulk drug substances during cold chain handling.
Contamination can also drive up costs by way of process upsets and unusable batches. Many of Gore's life sciences solutions are designed specifically for use in sterile environments. Again, our advanced materials contribute to our products' contamination control. In addition to ePTFE being bioinert and resistant to particulation and extreme temperatures, our products provide a reliable barrier to contaminants to keep life sciences processes sterile and pure.
The most reliable method of reducing costs is selecting products that deliver high value and performance. At Gore, we only release products that pass our rigorous set of internal tests and that we know will deliver value for our customers. When you select a Gore solution, you know you've made a monetary investment in high performance.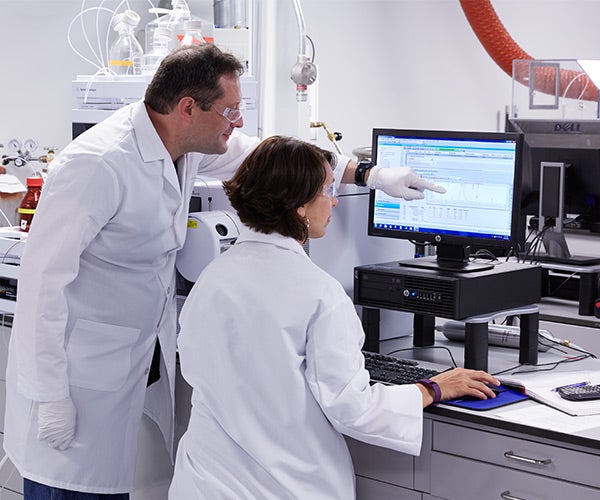 All Gore products for life sciences use are manufactured specifically for use in medical or pharmaceutical settings.
Meeting Standards is Our Standard
All Gore products for life sciences use are manufactured specifically for use in medical or pharmaceutical settings and comply with regulations our customers may require. Depending on those requirements, you will find products manufactured under Good Manufacturing Practices (GMP), ISO 13485, ISO 15378 and/or regulations for food contact.
A History of Healthcare Solutions
Gore has always looked for ways to improve lives through advanced materials. In 1970 we found a way to improve lives — and even save them — through life sciences.
That year Gore developed a life-saving vessel replacement for a patient suffering from a diseased portal vein. To date over 40 million Gore devices have been implanted including stents, sutures, endovascular and interventional devices and many more health solutions. Through Gore's advanced materials expertise we've engineered our implantable medical devices to work in harmony with the body's own tissues, leading to improved clinical outcomes and, in many cases, restored normal functioning.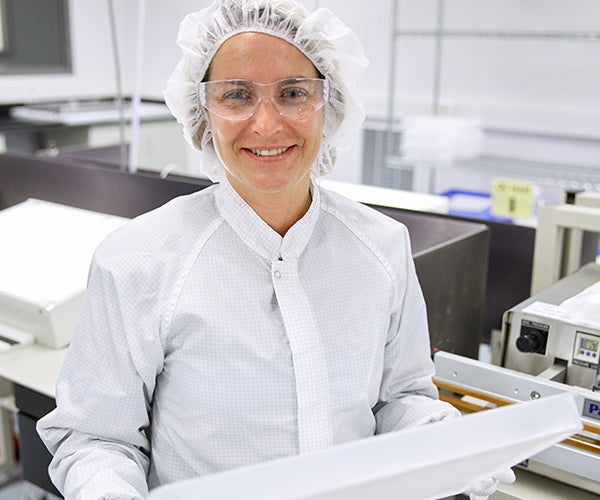 GORE LYOGUARD Freeze-Drying Trays have helped pharmaceutical manufacturers improve processing for more than 15 years.
Gore entered the pharmaceutical and bioprocessing industry over 15 years ago with the introduction of the GORE® LYOGUARD® Freeze-Drying Tray, a single-use bulk lyophilization tray which uses a high moisture vapor transmission rate membrane barrier to protect and contain API while enabling efficient freeze-drying. Since then, we've developed single-use and multi-use products and process components to solve specific issues relative to pharmaceutical development and manufacturing.
For over 40 years, whether designing hearing aids, IV infusion filters or ostomy bags, medical device OEMs have relied on waterproof, breathable GORE® Microfiltration Media and components to provide quick pressure equalization, help air elimination and preserve sound quality.
As the medical and pharmaceutical industries look toward improving clinical outcomes  and developing increasingly complex therapeutics, Gore can be counted on to help advance progress with its unique expertise in materials science.
Life Sciences Sub-Industries
Contact Us
Europe
+49 89 4612 3456
+800 4612 3456
Americas
+1 800 294 4673
+1 410 506 1715
中国
+86 21 5172 8299
+86 21 6247 9199 (传真)
Southeast Asia
+65 6210 6946