Overview
Cables can be an essential component, even a lifeline, to electronic systems. If a cable goes down, the entire system can fail.
With four critical factors impacting their performance — mechanical, electrical, environmental and application-specific — manufacturers have to make sure cables can survive severe conditions and perform reliably over the system's lifespan. Whether they're used in systems operating on land, underground, in the ocean, air or space, cables must be built to last.
Gore's cables and cable assemblies in durable, compact and flexible designs help to ensure the safety and success of every flight, mission, exploration, extraction, and production.
As applications have evolved, so have our engineering capabilities. In 1958, Gore began prototyping designs of fluorocarbon-insulated wires and ribbon cables for use in space vehicles, ground control equipment, and military aircraft. Today, we combine our deep expertise in polymer materials technology with our extensive knowledge of signal integrity to provide high-performance solutions for commercial airliners, oil well drilling equipment, semiconductors and more.
In even the toughest environments, our cables stay strong. That's because we engineer them to have optimal characteristics like small size, low weight and outstanding strength.
When designing a cable system, manufacturers can choose from a variety of materials, including:
ePTFE
polyurethane
polyethylene
polyimide
fluoropolymers
While each material has its benefits, it can falter in certain applications. As an example, polyimide can withstand a wide range of temperatures, but it doesn't perform well in environments where water is present. The wrong material makeup can have catastrophic consequences.
What sets Gore cables apart is our proprietary technologies. We engineer fluoropolymers to be capable of withstanding a wide variety of environmental and mechanical challenges — maximising benefits while eliminating risks. For instance, if abrasion or cutting-through is a risk, we can engineer fluoropolymers to have a tensile strength 50 times greater than standard PTFE. Or, in the case of extreme temperatures, we can engineer fluoropolymers to withstand temperatures up to 300°C.
Most important: We can enhance these attributes while maintaining the other favorable properties of PTFE like low coefficient of friction, chemical resistance and low outgassing.
The result is reliability, but we go beyond that. After manufacturing, we test all of our cables for environmental, mechanical, electrical and application-specific readiness to ensure they perform flawlessly in the real world. System success depends on it.
Contact Us
UK
+44 1382 56 1511
+44 1382 56 1007 (fax)
United States
+1 800 356 4622
Germany
+49 9144 6010
+49 9144 6816 (fax)
Italy
+39 045 6209 209
+39 045 6209 165 (fax)
France
+33 1 5695 6565
+33 1 5695 6401 (fax)
Spain
+34 93 480 6900
+34 93 373 7850 (fax)
Sweden
+46 31 7067800
+46 31 864226 (fax)
China (Beijing)
+86 10 5707 4999
+86 10 5707 4900 (fax)
China (Shanghai)
+86 21 5172 8299
+86 21 6247 9199 (fax)
China (Shenzhen)
+86 755 8359 8262
+86 755 8359 1654 (fax)
South Korea
+82 2 393 3411
+82 2 393 1285 (fax)
Japan
+81 3 6746 2582
+81 3 6746 2571 (fax)
---
Aerospace
We offer an extensive collection of high-performance wires, high-speed data cables, microwave/RF assemblies and protective cable jackets for many applications from the cockpit to the tail. They ensure power is distributed, signals are sent, and data is transmitted quickly with low loss for the duration of your system. Our rugged solutions save weight, solve many routing and protection challenges, deliver complete reliability in critical electronics and IFEC systems, remain in service longer and require less maintenance.
Defense Aircraft
Our solutions meet stricter military requirements for more durability that OEM system suppliers want and need while supporting the latest open-source architectures and standardized protocols. They're proven to deliver higher levels of protection and performance on modern airborne digital networks, ensuring mission-critical success. Solutions like GORE® Ethernet Cables, GORE® Fiber Optic Cables and GORE-FLIGHT® Microwave Assemblies continue to win industry awards for product and system-level innovations.
Civil Aircraft
Our products support current and next-generation system architectures as well as future onboard electrification needs. They continuously stream loads of data and video at high speeds, support high-resolution cockpit and cabin displays, quickly charge portable devices and ensure constant connectivity throughout the flight. Products like GORE® Leaky Feeder Antennas allow passengers to reliably connect to different wireless networks throughout the entire length of the cabin. The 1.8 mm Simplex version of GORE® Fiber Optic Cables is proven to meet new, more stringent requirements for added durability.
---
Space
Whether supplying power, transmitting signals or sending earth images, Gore's products are engineered to perform without failure despite the environment. By combining our innovative materials and dielectric expertise, our durable solutions withstand a broad spectrum of challenges common during spaceflight, exploration and monitoring. Conditions like extreme temperatures from -200°C to +200°C, repeated shock and vibration, radiation exposure and hazardous chemicals won't degrade the performance of our products, no matter the mission duration.
Traditional Space
Major organizations like ESA and NASA have trusted our products in critical systems operating in low, medium and geostationary earth orbits and deep space. They're proven to boost power and transmit signals with low loss at high speeds and high frequencies consistently, reliably and safely. Low-profile solutions like GORE® Spaceflight Microwave/RF Assemblies and GORE® Space Cables for Datalines have ensured constant communications from space to earth during many iconic spaceflight programs over the decades.
NewSpace
We've leveraged our materials expertise with proven spaceflight program heritage to offer reliable, affordable solutions that can be delivered quickly to meet demanding program schedules. They're proven to send unfailing power, signals and data over frequent launch cycles and short missions that help connect us globally and monitor the earth. Small, low-mass GORE® Space Cables and Assemblies are appropriately tested, qualified and low risk for smaller launch vehicles and mini satellites operating in low and medium earth orbits.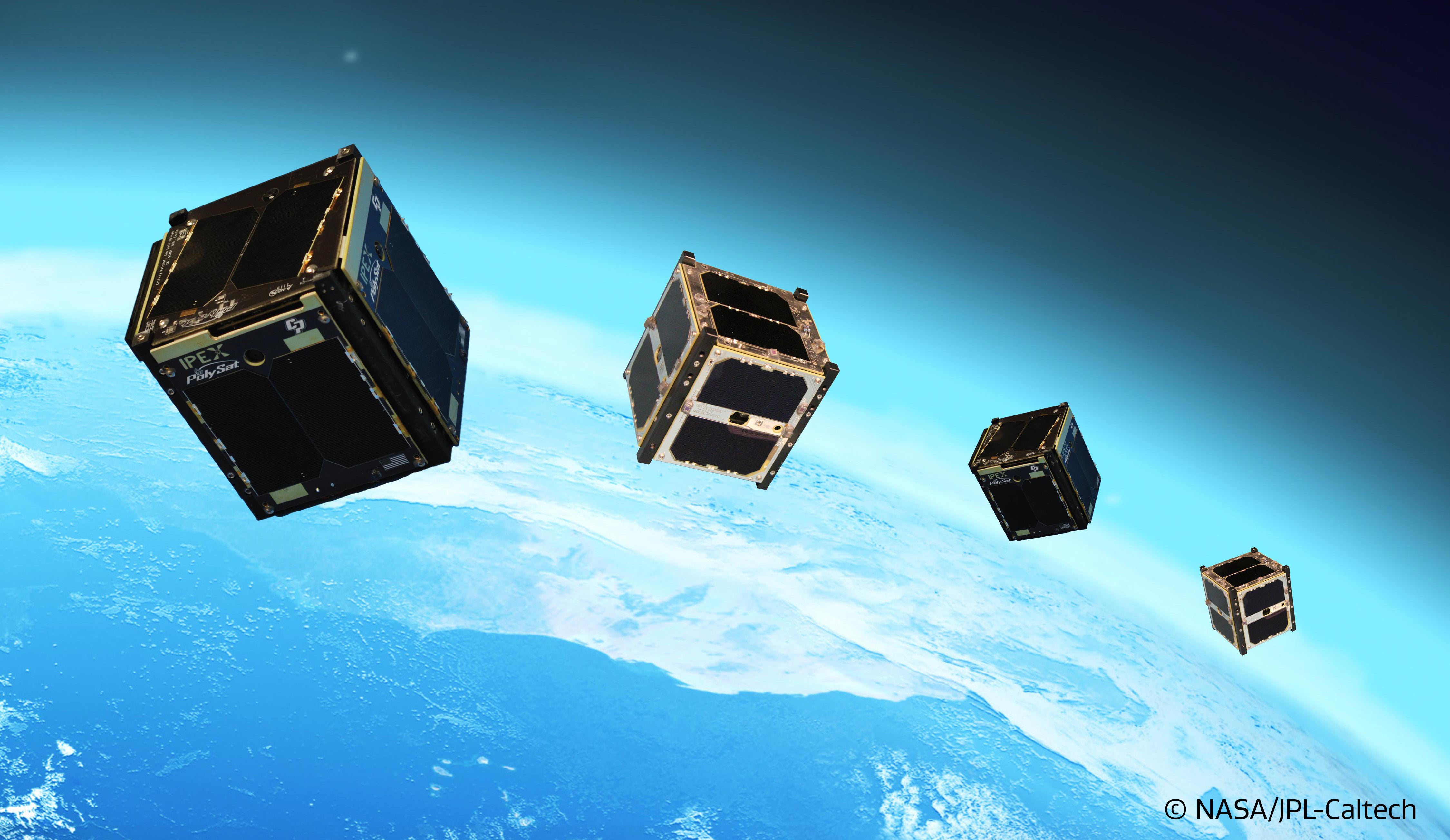 ---
Land Systems
It's the cable's job to supply power to electronics and send real-time Intel to our soldiers no matter the conditions on land. Cable durability is a key factor, and Gore manufactures a broad selection of small-scale solutions in fiber and copper that provide armored protection while delivering stable electrical performance. Extreme heat up to 200°C, arctic temperatures down to -65°C, muddy conditions, and complex routing are examples that won't penetrate, scrape or cut through our uniquely engineered materials.
This unmatched level of durability coupled with fast, long-lasting power and signal transmission is why the military has continued to trust our products to maintain secure communications on the battlefield.
---
Semiconductor & Microelectronics
Gore works closely with equipment manufacturers to understand and solve cleanness and durability challenges while enabling them to develop next-generation systems.
We provide clean cable solutions that ensure reliable signal transmission in high vacuum and cleanroom environments. Our ultra-clean and high flex cables meet the most stringent requirements in EUV lithography systems. Certified to ISO Class 1, our trackless high flex cables for motion control systems are proven to solve problems with particulation and electrostatic discharge (ESD). For semiconductor and chip test systems, our durable microwave/RF assemblies are proven to deliver extremely accurate, repeatable measurements, plus design flexibility with a wide range of connectors.
Semiconductor & Microelectronics
---
Test & Measurement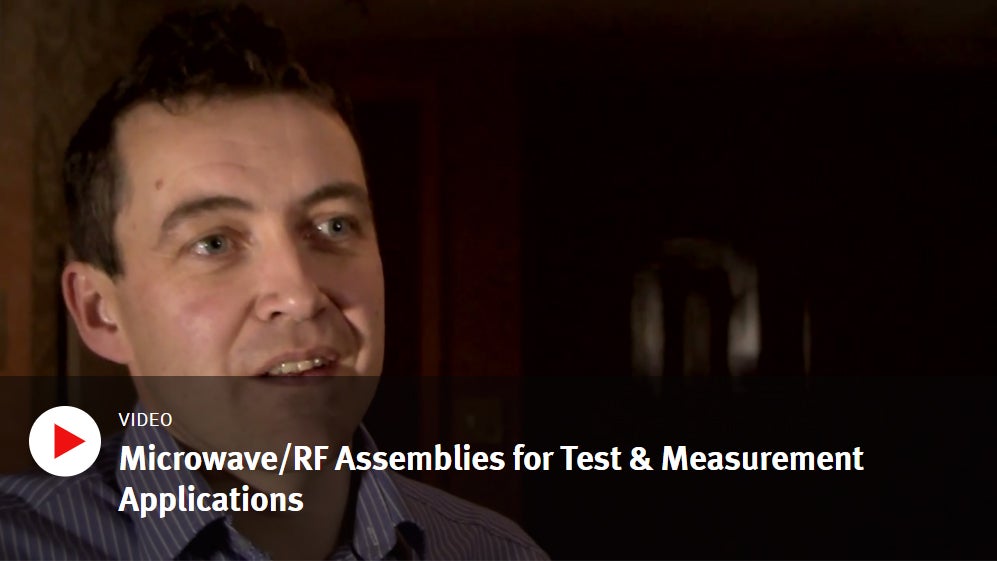 Electronic systems, like those aboard aircraft and in 5G communications, must be thoroughly tested and measured to ensure their performance in use. Constantly moving, flexing and mating test assemblies can compromise the equipment's signal quality and measurement precision. You can't trust the performance if you can't trust the test.
Gore offers a full range of high-flex microwave/RF test assemblies that deliver precise and repeatable measurements with enhanced phase and amplitude stability from DC to 110 GHz. Our rugged assemblies with robust connector options are proven to perform reliably now and over time for less equipment downtime and lower costs to run tests in laboratory, production, and field environments. Most importantly, our assemblies connected to your equipment ensure you can always trust the results!
---
Industrial Automation / Harsh Environments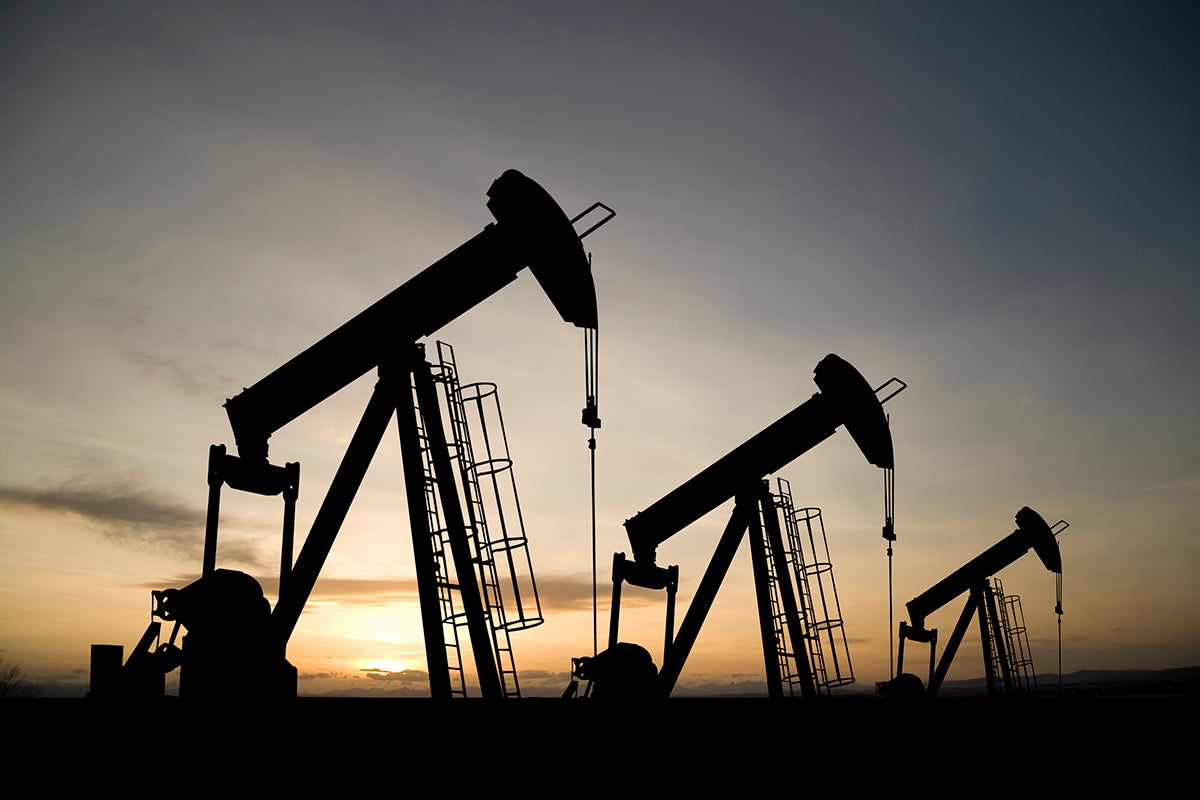 From oil and gas downhole drilling, processing natural resources, and marine geophysical exploration to cleanrooms, Gore's products are built specifically to withstand extreme environments while meeting strict industry requirements and regulations. Whatever the environment — high pressure, high temperature, continuous flexing, deep water — we deliver durable solutions that function accurately, reliably and efficiently over the system's lifecycle. Our products help manufacturers optimize their processes and improve tool/equipment reliability for fewer failures and costly delays.
We continue to combine industry expertise with advanced technical capability to develop leading-edge products. Like our award-winning GORE™ High Temperature Capacitors for power electronics in oil and gas downhole tools and GORE® Trackless High Flex Cables for moving cleanroom cable systems.
Industrial Automation / Harsh Environments
---
Computing / Networking
Gore meets the industry's ever-growing need for customized cables that provide high data rate performance in computing, networking and laboratory environments. With a small yet durable construction, our high-speed twinax cables deliver exceptional electrical and mechanical performance, including applications that operate in extreme temperatures.